Rodrigo Foca, aka Rodrigo Eustachio, is a self-taught artist. He spent part of his childhood running through the halls of Maurício de Sousa studios, accompanying his mother who worked there. Rodrigo met several amazing artists and fell in love with hand-drawn animation.
At the age of eight he was selected by one of the best private schools in Brazil, Colegio Objetivo, to join POIT – Objetivo Project for Talent Incentive, an eight-year course specially created for gifted students and those with high skills, who stand out by academic competence, intellectual and artistic potential. He even appeared in an article from 1994 by Crescer Magazine, at the age of 12, wearing a ridiculous red vest 🙂
Rodrigo Foca started his professional life as in São Paulo, Brazil, as a freelancer and web art director for Organox SA, a company owned at the time by the venture capital subsidiary of BankBoston. At Organox SA he was nationally recognized for his humor cartoons published on website Paulada (R.I.P).
In 2001 he moved to Campinas, State of São Paulo, to set up a design studio for educational comic books called Sagui Corp.
In 2005, Rodrigo was invited by Canadian website iStock.com to be an exclusive contributor and sell his copyright-free illustrations worldwide. This was responsible for a huge international distribution of his editorial and advertising illustrations, with over 16,000 sales worldwide.
www.istockphoto.com/rodrigofoca
Several international customers and fans leave daily comments about Rodrigo Foca's work.
From 2008 onwards, Rodrigo Foca has done work for the Canadian post-production company iMarion and the QFX Animation and Effects, in São Paulo. He debuted in audiovisual productions as VFX Head of Design in the documentary The Beasts of the Bible, a project for the Discovery Channel / Animal Planet, by AP – Associated Producers, from Toronto, Canada.
Rodrigo Foca has worked since 2013 on his own animation projects, with the characters Morcegoide, Geek Talk, and of course, Eks Eks Connection.
Get Rodrigo Foca's full professional profile on LinkedIn.
View the profile of Rodrigo Eustachio on IMDB.
Proud Member of

Society of Children's Book Writers and Illustrators
The international professional organization for writers and illustrators of children's literature

Society of Illustrators of Los Angeles
The Society of Illustrators of Los Angeles was founded in 1953 by a handful of Southern California advertising artists and designers primarily to promote the professional status of illustration art as well as foster both philanthropic and educational goals. Today SILA is firmly established as the major professional art entity on the West coast providing significant contribution to the vitality of not only the community itself but the nation as well.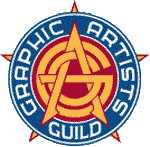 Graphic Artists Guild
Graphic Artists Guild is an international organization tua promoves and protects artists all over the world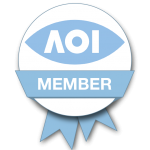 AOI – Association Of Illustrators

London based association promoting contemporary illustration and maintaining industry standards. Established in 1973 the AOI has worked successfully with businesses and colleges to increase the standing of illustration as a profession and improve commercial and ethical conditions